123 Main Street

Your Town, USA map

P: 408-555-1212

F: 408-121-5121

info@company.com

"I am so pleased with my new sunroom, it's just perfect!"

Jane Doe

Palo Alto, CA

"I had to replace my old roof before selling the house, and I had to do it in a hurry.  I was so impressed with the professionalism of your workers and the overall craftsmanship of the job!  The new roof greatly increased the value of my house and it was all because of you.  Thank you for your hard work and reasonable prices!"

John Doe

Menlo Park, CA

"We were very satisfied with the new master suite you built for us.  Getting the quote was quick and the price was pretty painless I must say.  Your staff was great, they started on time each day and worked efficiently. We are so happy with the way it turned out, and you can bet we're recommending you to our neighbors!"

John Smith

San Francisco, CA

*More references available upon request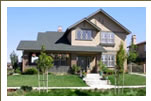 Johnson Residence

New construction, using Green materials!

"Very professional personalized Service. Always honest and sincere, a great company you can trust!"

-John Sills, Your Town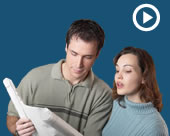 1. Customers come first.

2. We do what we say we're going to do, within an agreed timeframe.

3. Your satisfaction is  guaranteed.


General Contractors, Inc.






PO Box 428

Perrineville, NJ  08535

P: 732-792-1098

F: 732-792-1084

"Independent Mechanical does superb work. They are reliable and trustworthy. They complete the job in a high-quality manner without performing additional work to the original job. We highly recommend them for all types of plumbing services."

Jeff and Sharon Caldwell

Millstone Township, NJ

"We have used Independent Mechanical for several plumbing problems at our home.  They are reliable, call back and come when they say they will which is not always the case with contractors these days.  They are straightforth and reasonable.  It is good to know we can count on a local contractor to respond promptly when we have a problem.  We highly recommend Independent Mechanical."

Bob and Gail Pluchino

Millstone Township, NJ

"It is so hard to find a reliable, customer focused, and honest plumber these days. Independent Mechanical is all of these! They respond immediately to our needs in an emergency situation and has always charged us fair prices that could never be beat by others.

We will continue to recommend them to anyone needing plumbing services in our area."

Laura and Mike

Millstone Township, NJ

1.  Customers come first;

2.  We are reliable and

       trustworthy;

3.  Quality is important to

       us


Independent Mechanical Contractors, LLC