123 Main Street

Your Town, USA map

P: 408-555-1212

F: 408-121-5121

info@company.com

"I am so pleased with my new sunroom, it's just perfect!"

Jane Doe

Palo Alto, CA

"I had to replace my old roof before selling the house, and I had to do it in a hurry.  I was so impressed with the professionalism of your workers and the overall craftsmanship of the job!  The new roof greatly increased the value of my house and it was all because of you.  Thank you for your hard work and reasonable prices!"

John Doe

Menlo Park, CA

"We were very satisfied with the new master suite you built for us.  Getting the quote was quick and the price was pretty painless I must say.  Your staff was great, they started on time each day and worked efficiently. We are so happy with the way it turned out, and you can bet we're recommending you to our neighbors!"

John Smith

San Francisco, CA

*More references available upon request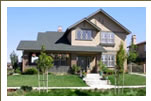 Johnson Residence

New construction, using Green materials!

"Very professional personalized Service. Always honest and sincere, a great company you can trust!"

-John Sills, Your Town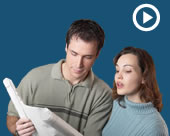 1. Customers come first.

2. We do what we say we're going to do, within an agreed timeframe.

3. Your satisfaction is  guaranteed.


General Contractors, Inc.






PO Box 428

Perrineville, NJ  08535

P: 732-792-1098

F: 732-792-1084

"We are delighted with the work that Independent Mechanical has done in our home.  They have done work for us on several occasions - they always show up on time, do a great job and clean up when they are finished.  We would not hesitate in recommending them."

Sally

Princeton, NJ

"We have worked with Independent Mechanical on numerous projects including emergency installation of three sump pumps, water filters and bathroom changes.  On every project they have been very reliable and responsible.  They produce nothing but the highest quality of work.  Chris and Mike are perfectionists; and we have been delighted with the outcomes.  We highly recommend them."

Robert Eaton

Princeton, NJ

"Working with Independent Mechanical was a great overall experience from the first contact. The estimate was professionally typed out, very detailed, and reasonable. The work was performed in a timely manner, was an extremely professional job, and everything was explained afterwards. I would highly recommend them to anyone looking for quality work, in any of the various specialties they have."
Tom Kaiser
Langhorne, PA

"Great service and follow up.  Independent Mechanical let's you know in advance their timeframe and expected cost. No surprises."

Mike Bailey
Belle Mead, NJ

1.  Customers come first;

2.  We are reliable and

       trustworthy;

3.  Quality is important to

       us


Independent Mechanical Contractors, LLC